Anche i componenti del Consiglio Direttivo degli Amici di Capracotta fanno il tour delle radici. Lo scorso settembre i miei tre cugini June, Carmi e il marito Sam, e io abbiamo visitato Capracotta e San Pietro Avellana, città dei nostri antenati Di Tanna, Mendozzi e Di Cianno. In entrambi i luoghi abbiamo incontrato persone molto accoglienti e molti cugini lontani.
Per concludere la parte del nostro viaggio in Italia dedicata alle radici, abbiamo fatto una visita molto piacevole al nostro cugino Felice Santilli, che vive a Roma. Sempre nella Città Eterna, il mio amico Luciano Carnevale e la sua famiglia sono venuti a trovarmi in albergo. Anche lui ha origini capracottesi.
Forse è da notare che dal 1906, anno in cui Giangregorio Mendozzi lasciò l'Italia per l'America, non abbiamo mai perso i contatti con la nostra famiglia italiana. Per me e i miei compagni di viaggio, questa esperienza ha rafforzato questo vecchio legame. È stata anche un'indimenticabile introduzione all'Italia.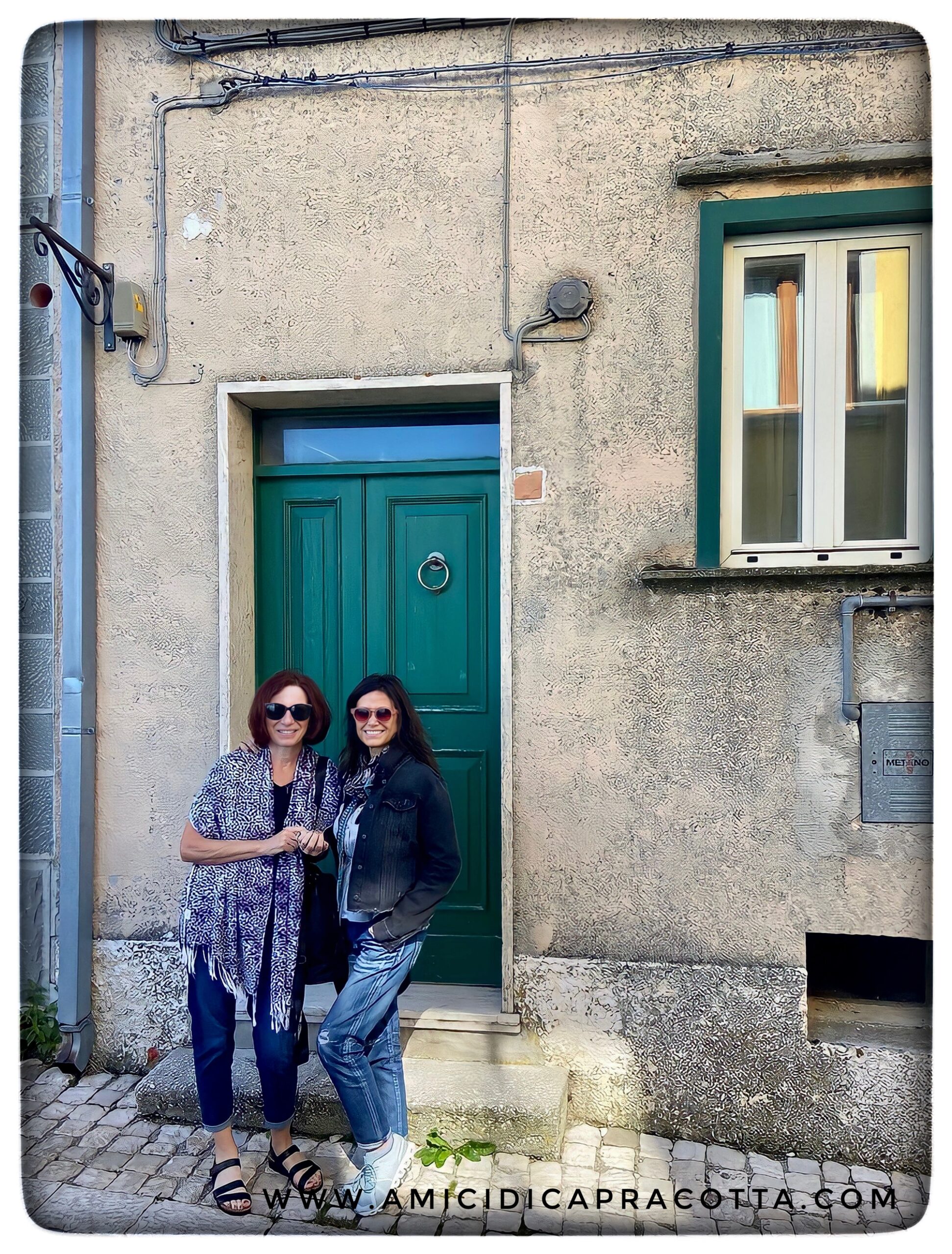 Even members of the board of Amici di Capracotta do roots touring. This past September my three cousins: June, Carmi and husband Sam, and I paid a visit to Capracotta and San Pietro Avellana, towns of our ancestors Di Tanna, Mendozzi, and Di Cianno. Typically, at both places we met very welcoming people and many distant cousins.
To finish up the roots touring part of our visit to Italy, we paid a very pleasant visit to our Cousin Felice Santilli, who lives in Rome. Also in the Eternal City, my friend Luciano Carnevale and his family came to see me at our hotel. He, too, has Capracottese roots.
Perhaps notable, since 1906, the year Giangregorio Mendozzi left Italy for America, we've never lost contact with our Italian family. For my companions and me on this trip, the experience strengthened that old bond. It also served as an unforgettable introduction to Italy.
Benjamin Lariccia